September 16, 2020 9:03 am
Leave your thoughts

Roussillon Dry Rancio Wine (France)
Spiced meatballs (boles de picolat)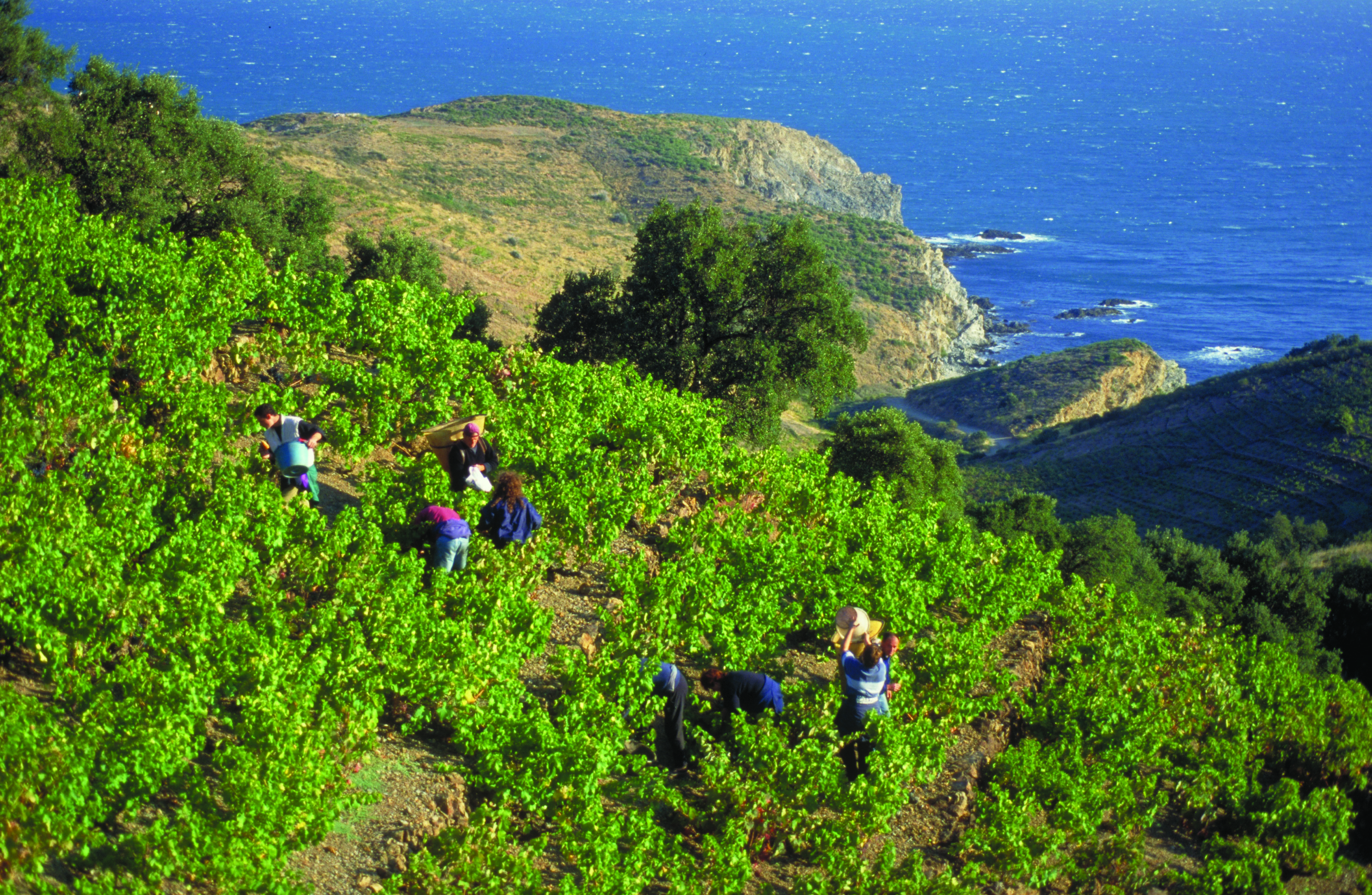 For 4 people
1 kilogram of beef
500 grams of pork sausage
5 ripe tomatoes, cut into small dice
tomato sauce
4 onions
2 or 3 cloves of garlic
1 or 2 baguettes, soaked in water or milk
4 egg whites
1 sprig of parsley, chopped
300 milliliters of Roussillon Dry Rancio Wine ( rancio sec )
400 grams of olives
400 grams of champignon mushrooms, sliced
extra virgin olive oil
salt
pepper
Preparation and cooking time: 2 hours
Sauté the sliced mushrooms and the olives in extra virgin olive oil. Chop the meat and 2 onions and add 1-2 cloves of crushed garlic, the parsley, egg whites, and soaked baguette. Season with salt and pepper and then mix until creamy. Form the meatballs.
Meanwhile, chop 2 onions and 1 clove of garlic and brown them in a saucepan. Add the rancio sec and diced tomatoes. Cook for 5 minutes. Add the tomato sauce and some water and bring to a boil. Cook the meatballs in the sauce over a low flame, with the pot uncovered, for about 30 minutes. Add the sautéed mushrooms and olives.
Download Recipe
Sarteau Pear (France)
Sarteau Pear Tarte Bourdaloue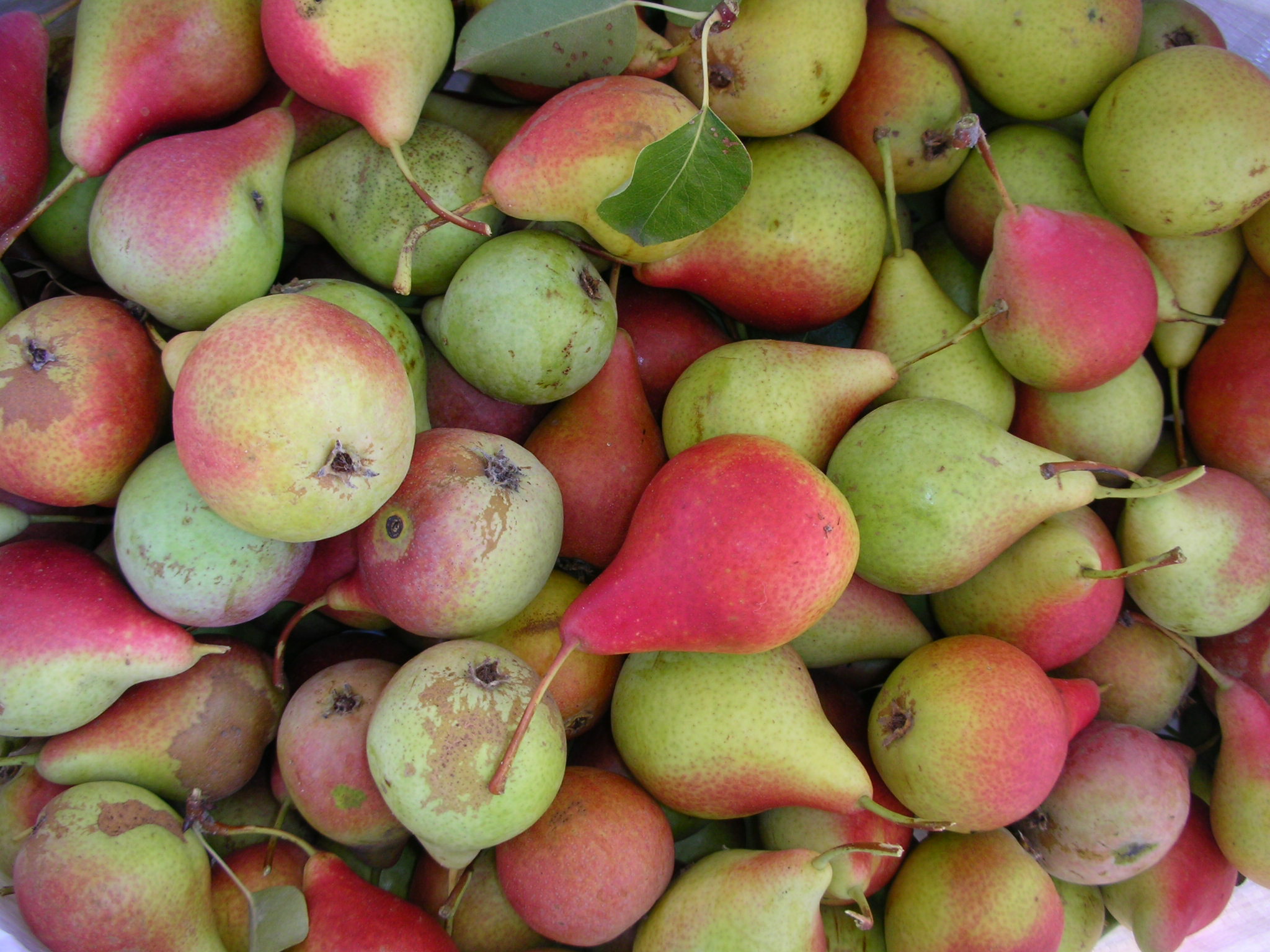 For the poached pears:
6 Sarteau pears, peeled
1 liter of water
500 grams of sugar
juice of 1 lemon
vanilla
For the pastry:
250 grams of flour
125 grams of butter, chilled
pinch of salt
pinch of sugar
1 egg yolk (optional)
a little water, if necessary
For the almond cream:
100 grams of sugar
100 grams of powdered almonds
100 grams of butter, room temperature
2 eggs
rum (optional)
Preparation and cooking time: 1 hour and 15 minutes
Preheat the oven to 180° C. Poach the pears: Make a simple syrup with the sugar and water, poach the pears for about 10 minutes, and then drain them. Now simmer the pears in water until they are fork tender, then drain them and put them aside.Make the pastry: Cut the chilled butter into slices. With your fingertips, mix the butter and a pinch of salt into the flour. Create a mound and make a crater in the middle. Mix the egg yolk with a little bit of water and pour it into the crater. Gently mix everything together and knead the dough just until it comes together and is smooth, with no chunks. Form the dough into a ball, wrap it in wax paper, and let it rest in the fridge for 30 minutes.While the dough is resting, make the almond cream: Cream the butter and sugar and then add the eggs, one at a time. Mix until a smooth cream is obtained (do not overwork). Incorporate the rum and the powdered almonds.Flour your work surface and roll out the chilled pastry dough. Grease and flour a tart mold and lay in the pastry, pressing it gently against the sides of the mold. Prick the pastry all over with a fork. Spread the almond cream evenly over the pastry shell and then lay the poached pears (cut into halves, quarters, or slices, as you wish) on top. Cook for 30-35 minutes.
Download Recipe
Categorised in: Map English
This post was written by admin