September 16, 2020 8:59 am
Leave your thoughts

Andy McFadden's Fal Oyster Ceviche (UK)
Marinated Fal Oyster Ceviche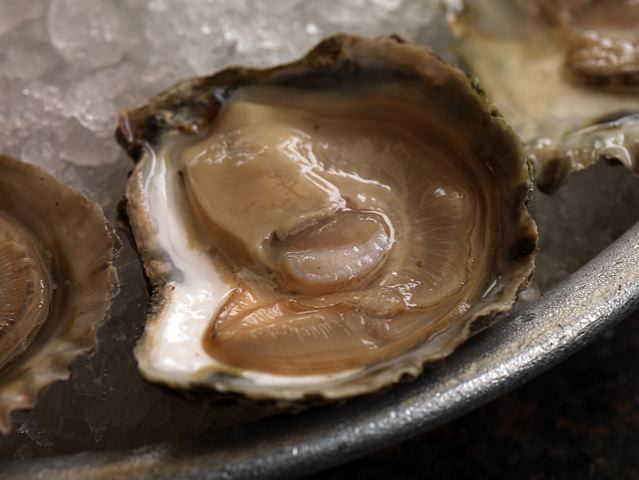 Ingredients
juice of 1-2 limes
4 tbsp vegetable stock
1 tsp sugar
1 tsp salt
1tsp lemon vinegar
1 tsp olive oil
fresh herbs, finely chopped
6 tbsp olive oil
8 Fal Oysters
2 fennel for confit
100g Black Quinoa
50g Pearl Quinoa
100g Crème Fraiche
! bunch dill made into oil
1 lemon, for zesting
Make the ceviche dressing by mixing the lime juice, vegetable stock, sugar, salt, vinegar & olive oil together. Adjust the sweet and sour balance, adding a little extra lime juice or sugar to taste.
Open the oysters as close to serving as possible. Spoon the marinade over & arrange the other elements on top as you like.
It's really important that it is served at room temperature so that you can appreciate the full flavour of the shellfish. Sprinkle with the crispy quinoa & grate the lemon over the dish. This gives a lovely perfume to the dish.
Serve immediately – the dressing 'cooks' the oyster so don't dress more than five minutes before eating as it will turn it to mush.
Download Recipe
Categorised in: Map English
This post was written by admin